Gnosall Heath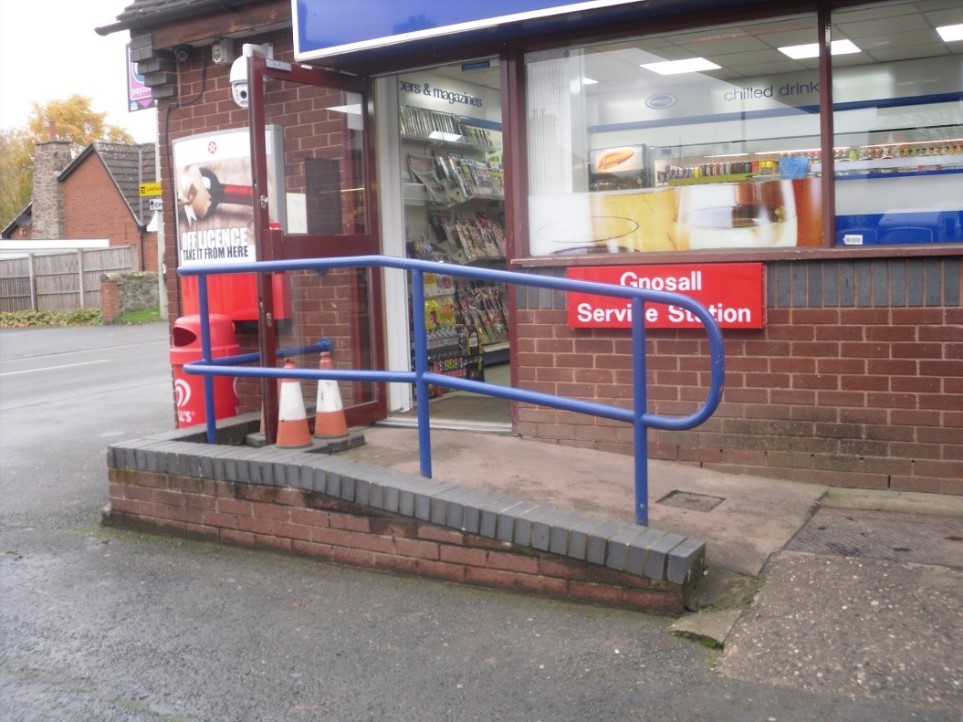 The convenience store on Station Road has an excellent ramp.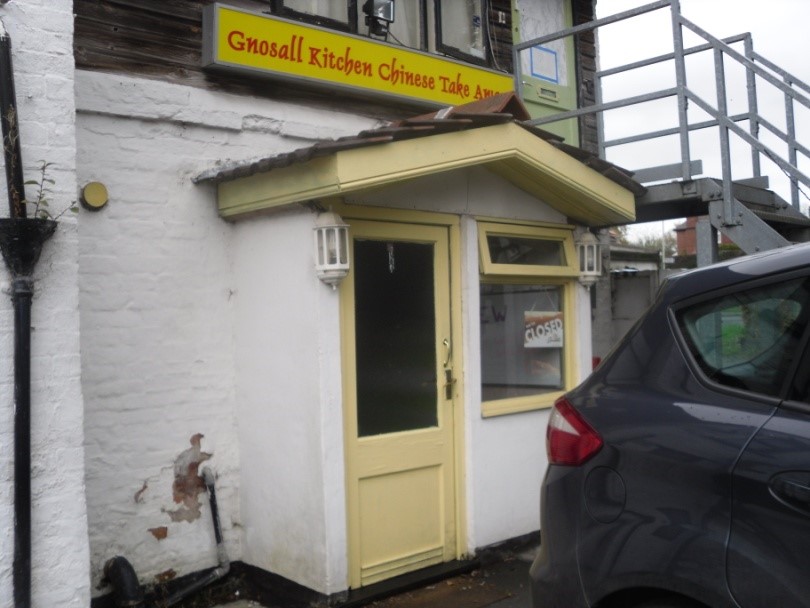 The Bengal Spice on Wharf Road has a 4 inch step.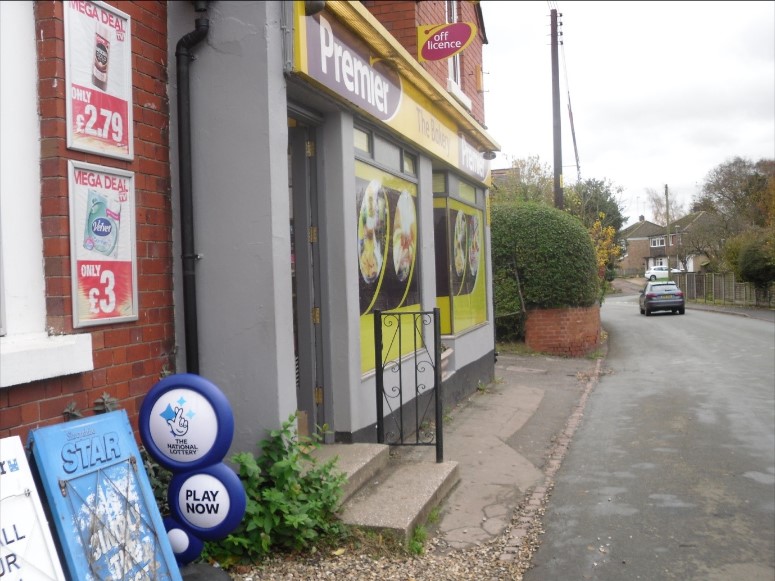 The Bakery on Wharf Road has 2 steps on to the road. The local authority refused permission for a ramp and a bell they installed was damaged by children. But the counter is by the door and staff will help if called.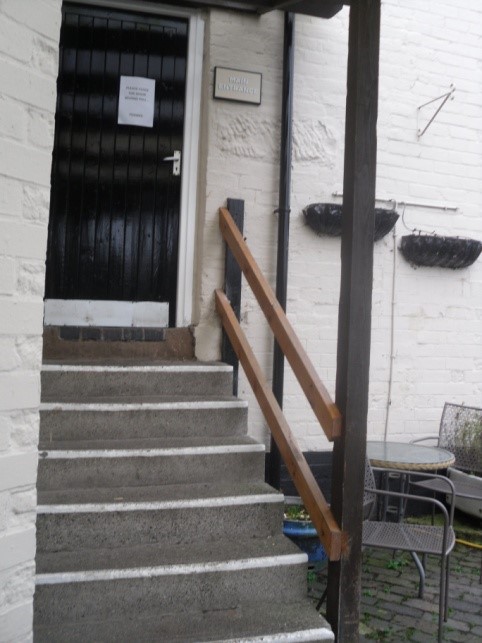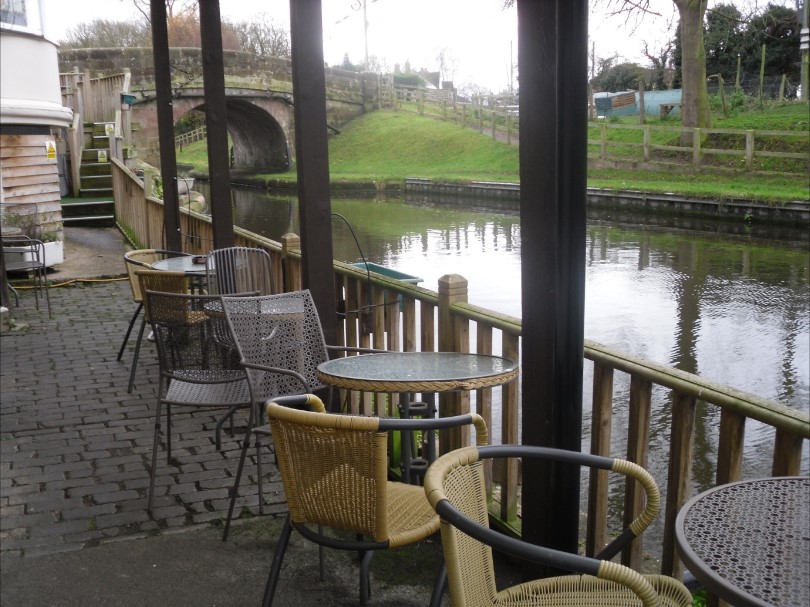 The Boat Inn has steps on all sides including the Main Entrance but does have attractive waterside seating.
Other features of Gnosall Heath are:

Wharf Road

Chinese takeaway: has a 2 inch threshhold step.

Parade: The pavement has dropped kerbs. The Beauty Station is accessible but Lifestyle express, Indulge and the barbers all have a small step. Knock and shout for help.

Newport Road:

Navigation Inn: has an accessible toilet.

Shires Vets: has a short steep ramp for 1 step.

Elliott's Hair Salon: has a 4 inch threshhold step.

Methodist Church: This has exceptional provision. Parking spaces, small threshhold to church and good ramp to side of hall and hall to rear, excellent accessible toilet, baby changing.

Royal Oak: helpful landlord about to introduce level paving with level threshholds from rear carpark.
Skittle alley. Potentially accessible toilet in ladies loo. Advised re grabrails.

Gnosall Fish Bar: has a level threshhold.

Green's Coffee Shop: has a small step on entry.

Mincher and Lockett opticians: has a small step on entry.

Just Eat Indian takeaway: has a level threshhold.